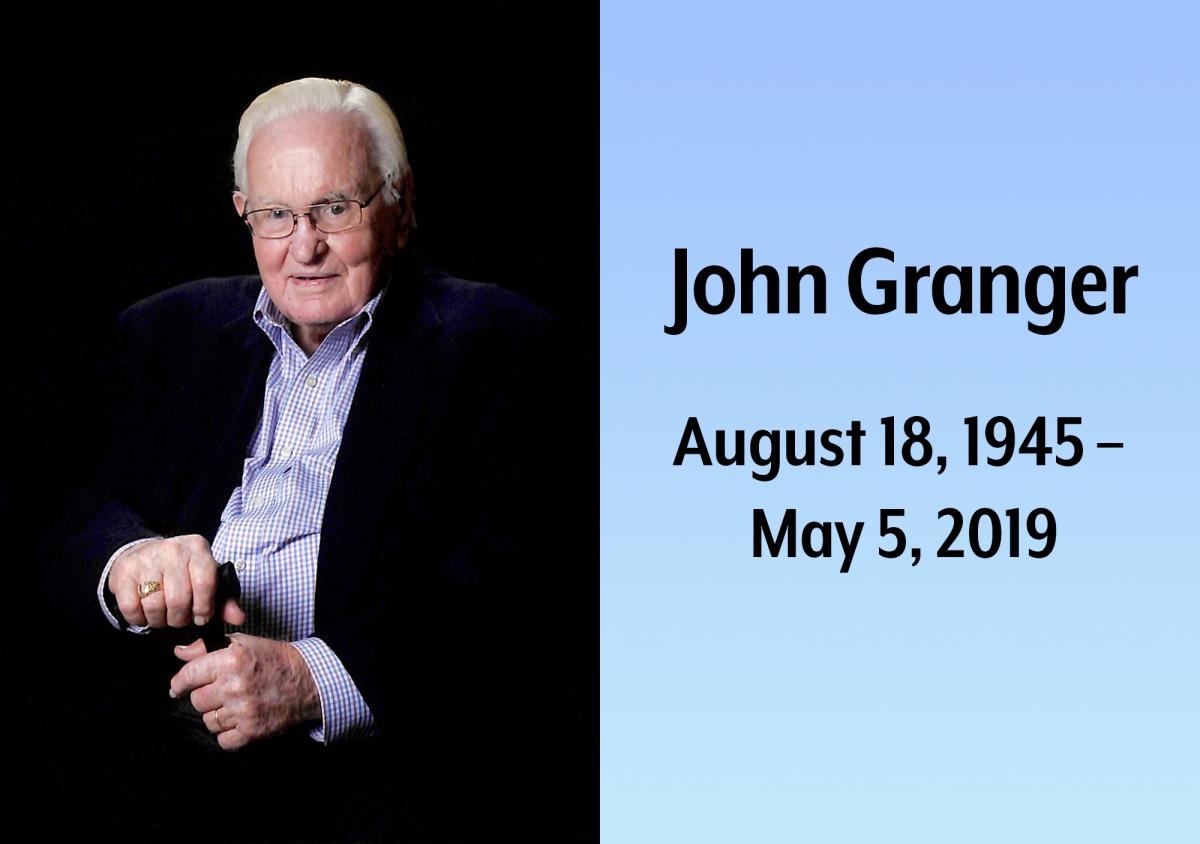 As a student at Alabama School for the Blind in Talladega, Alabama, John Granger formed lifelong friendships and a passion for serving the blind and visually impaired. John's greatest desire in life was to open doors for people who are blind to have meaningful employment and community connections and he spent a lifetime working toward that goal.
He began his career in the blindness arena at the Alabama Industries for the Blind in Talladega in 1959. He was the manager of what was called the Adult Blind Department and grew the program into one of the most respected in the United States. In 1967, John became the Executive Director of Royal Maid Association for the Blind in Hazlehurst, Mississippi. Royal Maid was National Industries for the Blind's demonstration industry and grew to be the largest employer of the blind in the United States. John received many prestigious honors, among them the Migel Medal from the American Foundation for the Blind and the Irwin Award from National Industries for the Blind. 
In 1996, John retired from Royal Maid and returned to Talladega where he and his wife Mary were active in church and community activities.  John continued his work with the visually impaired as he served on the Alabama Institute for the Deaf and Blind's (AIDB) Board of Trustees and the Regional Library for the Blind's Advisory Board. In 2008, AIDB re-named the Industries for the Blind complex the Granger-McFadden Complex. 
Active throughout his career in the American Council of the Blind, he served for many years on the ACBES Board and was a lifetime member of both the Talladega, Alabama local affiliate and the Hazlehurst, Mississippi chapter.