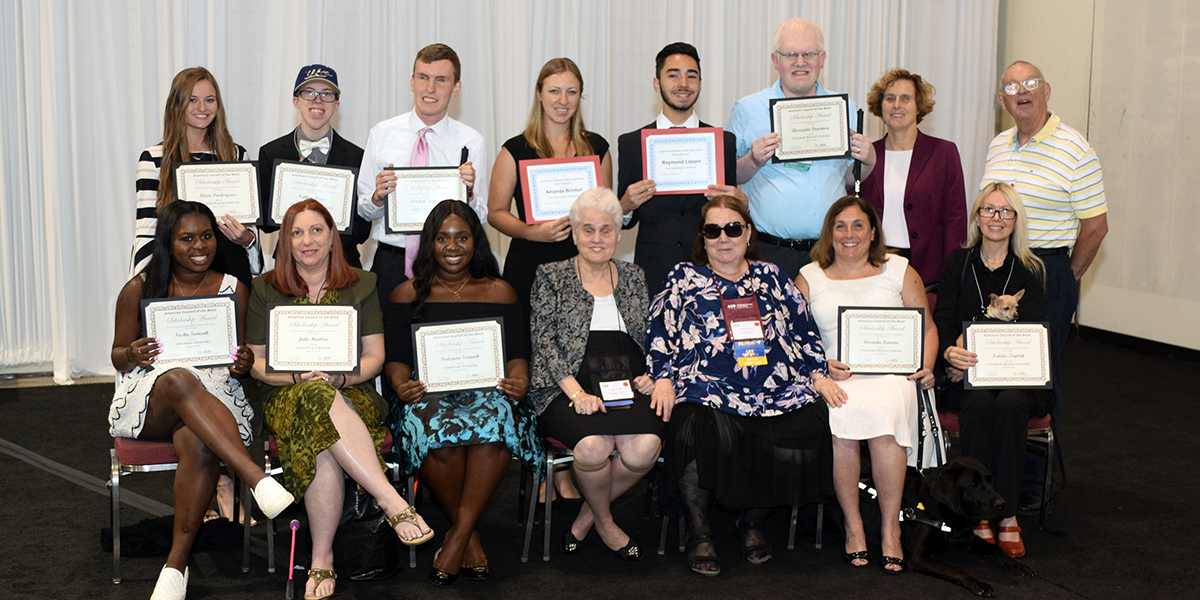 The American Council of the Blind's (ACB) Scholarship Program was established in 1982.  The Scholarship program awards students with scholarships which will help with post-secondary education financial needs such as tuition, fees, room and board and other additional costs associated with adaptive technology.
The American Council of the Blind has a great opportunity for students who are legally blind to earn a scholarship, whether they are going to a technical college, an entering freshman, undergraduate or a graduate student and scholarships range from $1,000 to $7,500.  To be eligible for a scholarship, you need to be legally blind, maintain a 3.3 GPA, be a full-time student (as well as students who work 32 or more hours per week and attend college part time), and are involved in your school/local community.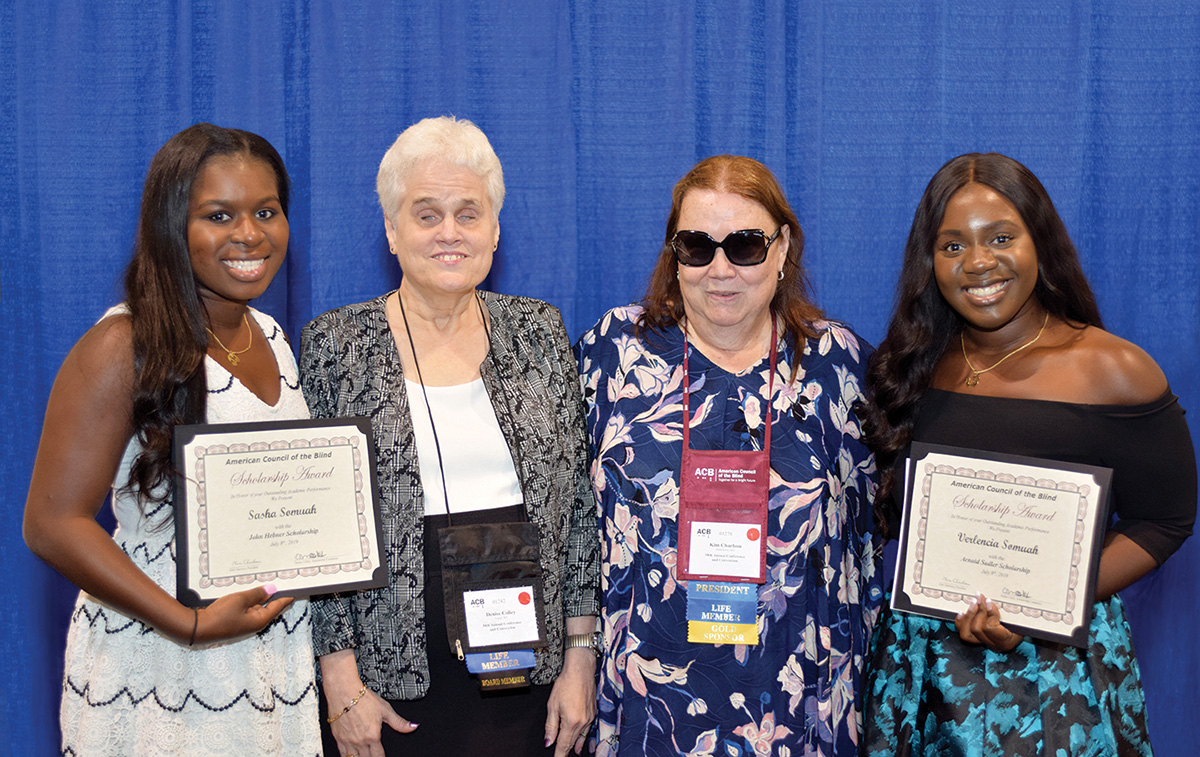 As a scholarship winner, you will experience firsthand ACB's National Conference and Convention in July, where you will meet other students who share the same life experiences, create lasting friendships and network with individuals who understand what you are going through and can help you with your journey.   There are also many sessions where you can learn about new technology and what is happening in our community.   
Applications for the 2020-2021 school year can be submitted online from Friday, November 1, 2019 to Friday, February 14, 2020 11:59pm (CST). 
All interested candidates must register for a new ACB account prior to submitting a scholarship application online. Visit this link to register.
Candidates should receive an email containing a link to complete the scholarship application after their account request has been approved. Please note - the approval process could take up to three business days. 
For more information, please contact Nancy Feela in the ACB National Office at (612) 332-3242 or (800) 866-3242.  We look forward to receiving your application materials.