Come join us! 
Be a part of one of the world's leading organizations representing people who are blind or visually impaired. Or join one of 68 state and special-interest affiliates.
Why be a member?
No one needs to face blindness or its complications and challenges alone. ACB advocates for individuals who are blind or visually impaired in the areas of housing, education, employment, transportation, availability of accessible Point-Of-Sale (POS) machines at stores and other retailers, public transportation, accessible pedestrian signals, accessible mobile apps and websites, talking voting machines, and money that can be read by anyone, including people who are blind or visually impaired. Is the traffic signal near your home accessible? Does your bank or credit union provide your monthly statement in a format you can read? Does the movie theater down the street have audio description? Would you like to vote independently but cannot? Contact the ACB; we are here to help.
Would you like to know what's going on in the blindness community?
ACB has two publications for that: "The ACB Braille Forum" and "The ACB E-Forum." "The ACB Braille Forum" is available in hard-copy large print and braille; both magazines are also produced in a number of electronic versions, including Word, text, braille file (BRF), NLS cartridge, podcast, and on audio by phone. Both magazines are published every other month and contain articles from ACB leaders and affiliates, information about issues of concern to people who are blind or visually impaired, original essays, poems and other content from blind and visually impaired authors, an events calendar and "High Tech Swap Shop," a column where individuals list postings offering and/or seeking adaptive technologies, products, and equipment. ACB also operates its own Internet radio station, www.acbradio.org, with a wide variety of shows to interest you.
Has a family member or friend recently lost his/her sight?
ACB maintains information about products and services designed especially for people who are blind or visually impaired. Whether you're looking for an audio book, a talking alarm clock, a braille watch, an accessible game or somewhere to buy a braille birthday card, our national office staff and the Resources page on our website can help. You may also contact ACB for a paper listing of these resources in either large print or braille. If you want to check out products and services in a face-to-face environment, visit our national conference and convention. It features a large trade show with all the latest high- and low-tech gadgets specifically designed to help people who are blind or visually impaired.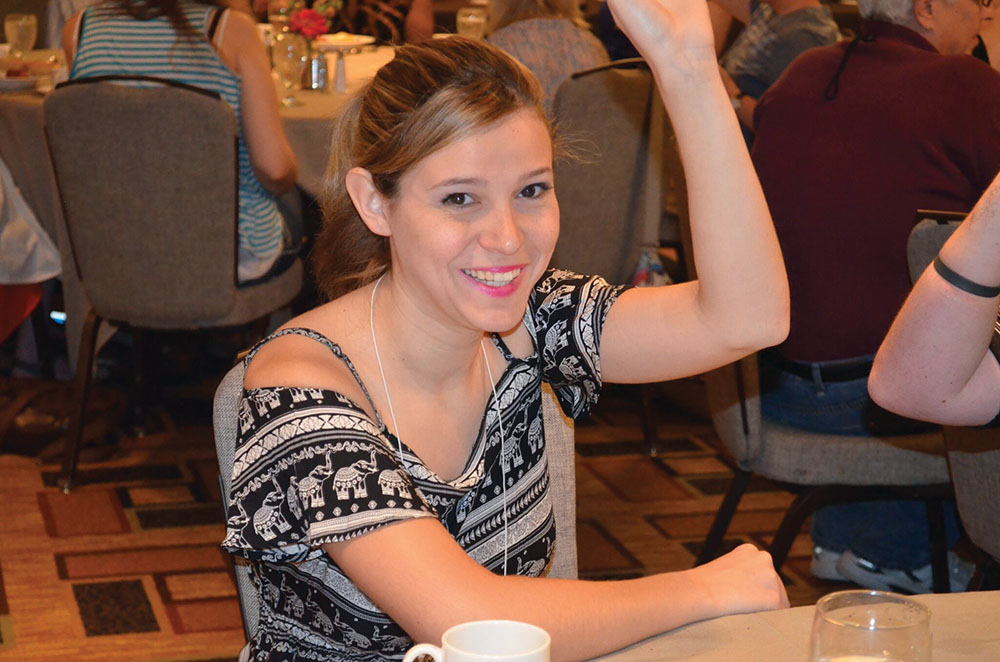 Is there a visually impaired student in your life who's looking at college?
ACB and its affiliates offer a number of scholarships for blind and visually impaired students. Information is available on the Scholarships page of the ACB website, and applications for the coming year are typically available in November.
Do you enjoy the legislative process?
Come to our annual legislative seminar in Washington, D.C. Learn about what's happening on Capitol Hill, and about legislation that could affect blind people nationwide. Make an appointment with your senator and representatives in Congress and tell them how pending legislation would affect you and blind people in your area. Help us make a positive difference!
Sharing Our Story
To hear from our membership about what the American Council of the Blind means to them, visit: www.acb.org/acb-stories. If you would like to share your story, please email [email protected].