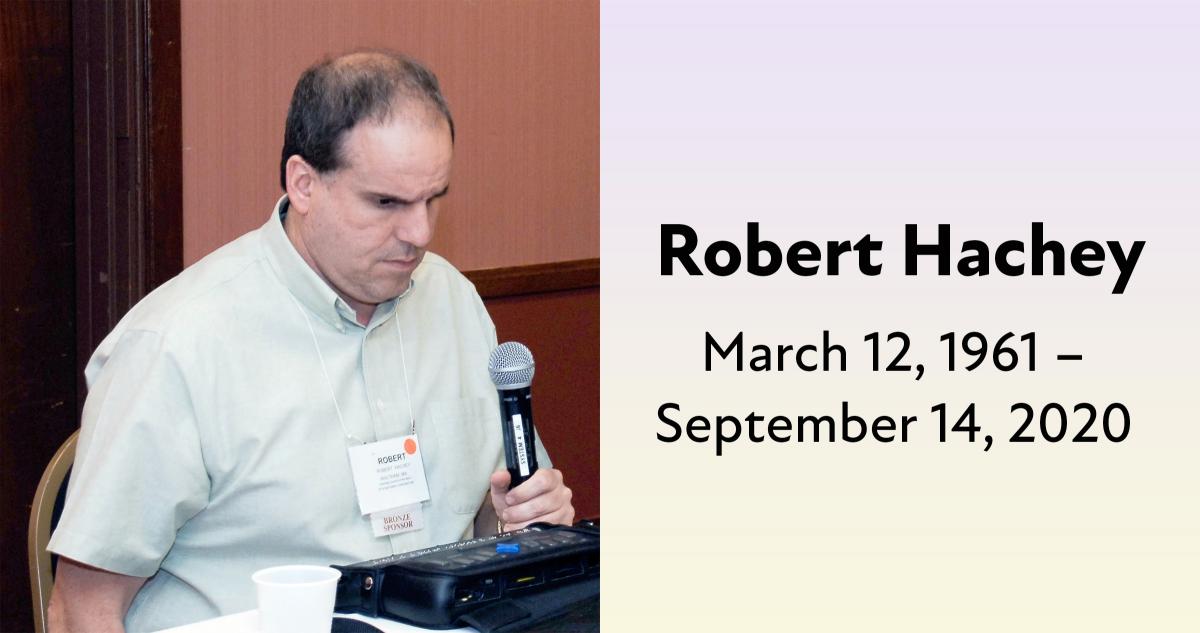 Robert (Bob) Hachey, a Massachusetts native, attended the Perkins School for the Blind, graduated from public high school, Boston College, and had his Master's degree in Business Administration. 
Known for the passion he brought to everything he set his mind to, Bob served as President of the Bay State Council of the Blind, the ACB affiliate in Massachusetts, and as the editor of BayLines, its newsletter. 
Working from his apartment in Waltham, Massachusetts, which he shared with his life partner, Donna McKirdy, Bob served the Council as the moderator of the ACB-L email list. It was here that members learned of his ability to hold strong views and yet support others' rights to respectfully disagree with him and with one another. 
Bob loved sports and was heard frequently on sports radio giving his considerable statistical reasoning as to why the Red Sox were going to win the World Series and the New England Patriots the Super Bowl. "Bob from Waltham" will be missed by WEEI radio listeners in New England as well as his ACB family. 
His ashes were spread to the wind in the mountains of Vermont and along the shores of Cape Cod, both places where he and Donna enjoyed spending leisure time. Bob, we will miss you, but we know you will always be advocating with us in spirit.