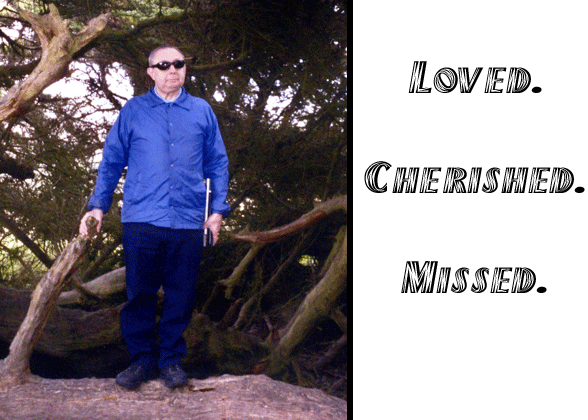 Michael Henderson was born August 12, 1952 in Middletown, CT.  He grew up in Killingworth, attended Oak Hill School in Hartford before moving on to graduate from Morgan High. He attended the University of Connecticut leaving to embark on a 38 year career with the IRS which took him from Indianapolis to Little Rock, and finally Brooklyn, NY where he made his home for over 30 years.
Mike was a great friend to many, a fabulous brother to three sisters and a devoted son. He was unbeatable at Jeopardy and never gave up until a crossword puzzle was finished. He was a true trivia master who loved to read and absorb all he could.
Mike was an ACB Member for many years.  He enjoyed the conventions where he could reconnect with old friends, meet and make new friends and catch up on the latest news. He lived his life to the fullest, meeting every challenge that came his way.
 
He passed on September 19, 2014. We miss him dearly and cherish every moment we shared with him. Love you Mike!
 
Brother Warrior
there are none of us
who walk this path alone.
Spirit Healer
It's the only life
That we have ever known.
I see your smile in the sunlight,
I hear your songs in the rain,
Hold you here inside me
Feel your love, and know your pain.
At this time when the earth is waking
To the dawn of another age,
I tell you now there is no reason
to be afraid.
We are crying for a vision
that all living things can share
And those who care
Are with us everywhere.
Lyrics by Kate Wolf
* *
ACB Angel Memorial Tribute - Michael Henderson