Aug. 28, 1947-Sept. 11, 2020
 
Charlie was born on August 28, 1947, along with his fraternal twin brother, Manuel Crawford, to Julia (Gonzalez) and Robert Crawford in Queens, New York. After spending his childhood in New Hampshire, Charlie's parents relocated the family to Puerto Rico, where he graduated from St. Rose High School and attended InterAmerican University in San German. Although Charlie became blind when his retinas detached while in college, his blindness did not stop him from enjoying a full life. He became fluent in Spanish and developed braille literacy. He often credited The Seeing Eye for giving him his life back when he received Patsy, his first Seeing Eye dog.

In 1971, Charlie founded and became the first president of the Blind Leadership Club, which later became known as Bay State Council of the Blind, an affiliate of the American Council of the Blind. After directing the Client Assistance Program at the Massachusetts Commission for the Blind, then-Gov. Michael Dukakis appointed Charlie in 1984 to the position of Massachusetts Commissioner for the Blind, which he held until 1998, when he left Boston to become executive director of the American Council of the Blind in Washington, D.C. He later served briefly as Director of Blindness Rehabilitation at the U.S. Department of Veterans Affairs, but he retired after suffering a ruptured cerebral aneurysm in 2004. Once recovered, Charlie spent the next 16 years volunteering tirelessly in numerous organizations at the local, state, and national levels.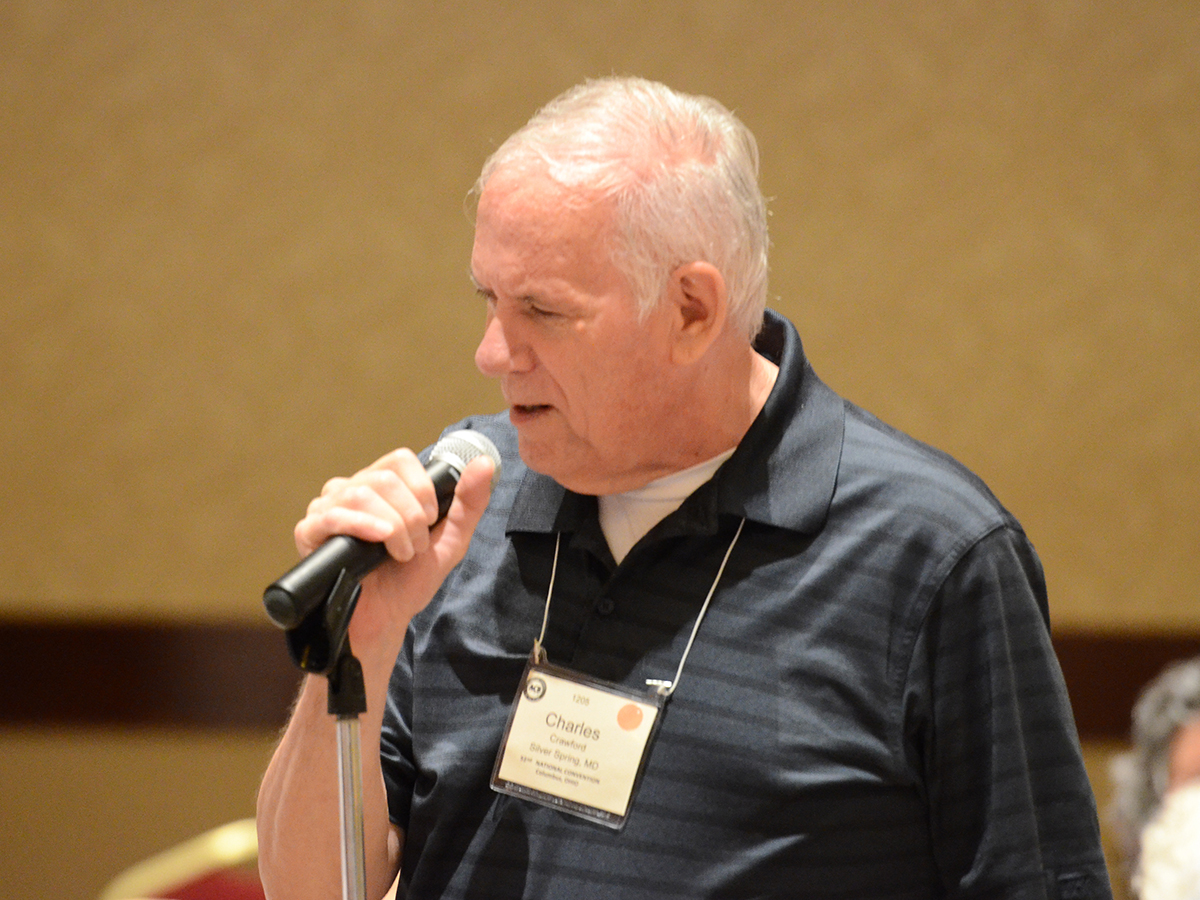 An innovator, Charlie created numerous opportunities for people with blindness or disabilities to enjoy fulfilling lives within their families and communities. In Massachusetts, he partnered with the Boston Public Schools to establish an after-school recreation program for blind students who welcomed friends without disabilities. Before the days of the Internet, he created an accessible computer bulletin board service to encourage blind students and adults to develop computer skills by playing games. He created several computer programs, including the Talking Checkbook, and enjoyed collaborating with others to make improvements. He gave all programs to others at no charge.

Charlie also contributed to numerous initiatives benefitting those with and without disabilities. He was an ardent advocate for accessible communication technology, accessible voting, pedestrian safety, video description, and accessible transportation. He testified before Congress in support of Medicare coverage of medical treatment for macular degeneration to prevent blindness. In a collaboration with cross-disability and patient family groups, he helped draft and testified to the Maryland State House in support of the Maryland Patients' Information Bill of Rights, which Gov. Larry Hogan signed into law.
Charlie served on numerous boards, including the Council of State Agencies for Vocational Rehabilitation, National Council of State Agencies for the Blind, Guide Dog Users, Inc., the Equal Rights Center, the Maryland Rehabilitation Council, the Montgomery County Commission for People with Disabilities, and advisory committees for WMATA. Charlie received many awards, including the Morris Frank Award from The Seeing Eye, and the George Card Award from ACB.

A long-time fan of the Boston Red Sox, Charlie also loved music, hamburgers, discussing current events, and sharing Alexa jokes. Charlie is survived by Susan Crawford, his beloved wife of 34 years; stepson Steve Lehotsky; daughter-in-law Caitlin Talmadge; grandchildren Jack and Caroline, brothers and sisters-in-law, cousins, and nieces and nephews. He has friends near and far.

A memorial service was live streamed on Sept. 26th. In lieu of flowers, the family asks that donations in his honor be made to The Seeing Eye, PO Box 375, Morristown, NJ 07963-0375, or to Grace Episcopal Church, 1607 Grace Church Rd., Silver Spring, MD 20910.
To plant a beautiful memorial tree in memory of Charlie, visit https://tree.tributestore.com/memorial-tree?oId=18407991&source=tco_description.