March 25, 1944 - July 31, 2023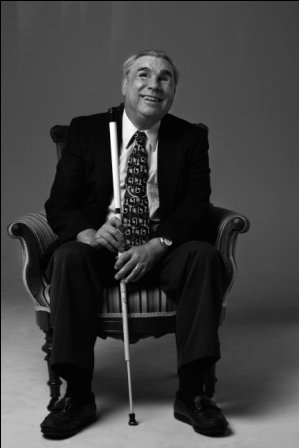 It is with a very heavy heart that I tell you that, at 11:45 p.m. July 31st, Dr. Ronald E. Milliman, AKA Dr. Ron, loving husband, son, big brother, great dad, K8HSY (Happy Silly Youngster), Dr. Catfish is gone. He lived a full, rich life. Stricken with blindness at an early age, only to have regained sight and then to have had it permanently lost again years later, many would have been angry, disappointed, halted, but not him. He went on to earn multiple degrees in the fields of business and psychology, and went on to enjoy a long and highly acclaimed career in academia. He loved teaching, he enjoyed many small business ventures of his own, he enjoyed investing in real estate. He enjoyed life and he shared that joy with family, those he called friends, and even strangers. My dad could and would talk to anyone.
Over the years as an advanced level ham radio operator, he logged multiple global contacts. He was one of the most positive people I have ever known. Never once have I heard him say the word "can't." It just was not in his vocabulary.
He was a professor at Western Kentucky University for almost 30 years, retired in 2012, a loving husband, a great father, an entrepreneur, a ham radio operator ... but what Dad was at heart is a fisherman. He was never as happy as when he was sitting on our dock or out in our boat casting a line. He was all these things, but to those of us that knew him best, he will always be this big kid with a fishing cap on and a grin from ear to ear as he holds up his latest prize catch. He is and will always be a mighty inspiration to those that knew and loved him.
This is K8HSY, the happy silly youngster, signing off.
Dr. Ron is survived by his wife, Palma Milliman; three children, Mike Milliman, Brad Milliman, and Veronica Milliman Corbett (Dr. Kevin J. Corbett); one brother, Jerry Milliman (Peggy Cramer); one grandchild, Tammy Milliman; two great-grandchildren, Lexi Milliman and Jayce Milliman; and two nieces, Dorthea Schockey and Cassandra Williams.
Cremation was chosen. A Celebration of Life service will be held at a later date. J.C. Kirby & Son Lovers Lane Chapel have been entrusted with arrangements.
Expressions of sympathy may be made to SCKCB (South Central Kentucky Council of the Blind), PO Box 50339, Bowling Green, KY 42102, or to Courage Kenny Handiham Program, Mail Route 78446, 3915 Golden Valley Road, Golden Valley, MN 55422. You may also donate online at https://donate.allina.com/sslpage.aspx?pid=355%20.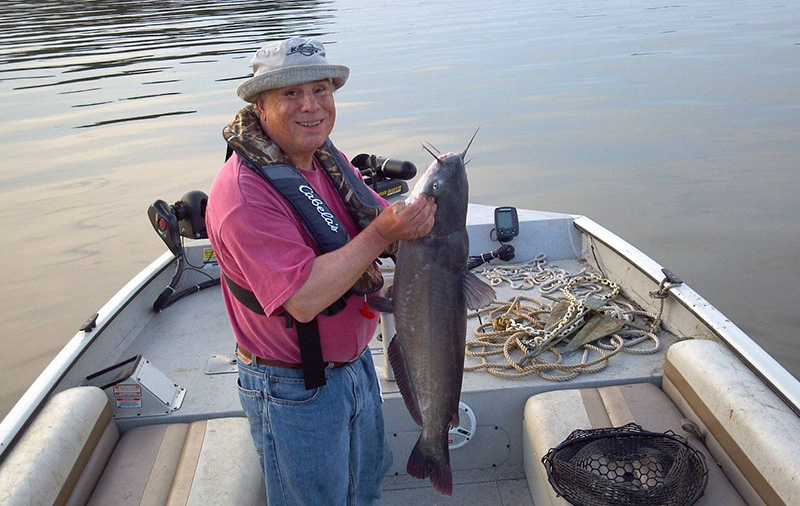 (Photos courtesy of the Milliman family.)